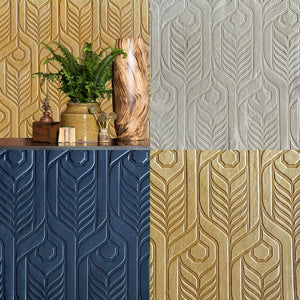 EMBOSSED
NEOWISE LEATHER
Inspired by the Neolithic farmers of Ireland who erected monuments in honour of the solstices and named for the 2020 comet that flew over Newgrange.
Embossed leather for upholstery, wallcoverings, floor tiles, apparel, your wildest dreams...
Available in black, tan, and greige.
Sheep, cowhide, and plant based options available.
Inquire about custom colors and finishes.
Small batch minimum: 200SF & above
Plate size: 26" W x 54" H
INQUIRE